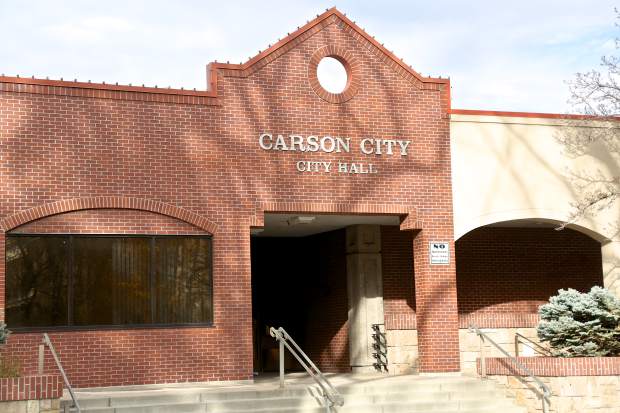 Monday, August 2, 2021
At its last meeting on July 15, the Carson City Board of Supervisors banned cannabis use lounges from obtaining business licenses in the city. Now they have their eyes on a ban on picking up cannabis products from the roadside.
The board of directors will meet on Thursday, August 5th at 8:30 am in the Robert "Bob" Crowell boardroom at the Community Center, 851 E William St.
On your agenda:
• Discussion and possible measures to ban the collection of cannabis on the side of the road and a second reading to confirm the city ordinance, which was passed at the last meeting and bans cannabis lounges in the city.
• A presentation by city staff on the Road Needs and Financing Report, which outlines the pavement conditions, financing needs and ways to fill the financing gap for transport.
• A presentation from Nevada State Treasurer Zach Conine. He will present Nevada's plan to determine the allocation of funds for the American rescue plan.
• Discussion and possible action on the city's spending plan for approximately $ 21 million in ARP funding.
• Discussion and possible action on a grant application to bring broadband services to the Lakeview and Timberline neighborhoods.
• Discussion and possible action to reinstate a full-time bailiff in the First Judicial District Court and to appoint one or more administrative hearing officers.
The full agenda with additional items and details can be found at https://www.carson.org/government/city-meetings/agendas/board-of-supervisors-agendas-with-supporting-materials/2021-agendas-with- support materials / 08-05-21-agenda-with-supporting-materials? Locale = de
Residents who attend the meeting in person are required to wear a mask under the new state mandate.
To follow the meeting remotely, visit carson.org/granicus and click the "In Progress" link when the meeting begins. Alternatively, the meeting will be broadcast on cable channel 191.
To make a public comment over the phone instead of physically being present, join the meeting by phone by dialing + 1-408-418-9338 and entering the meeting number 146 604 8175.
Public comments can also be sent to publiccomment@carson.org prior to the session.